Concerned your credit might not be enough to get you approved for an auto loan?  When you finance a car from Suburban Ford Sterling Heights, you can leave your bad credit fears behind - we guarantee your credit is good with us.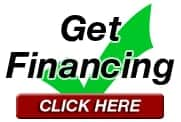 Our guaranteed credit approval program means that you can find auto financing with any credit rating.  So you can leave behind your past credit mistakes and instead focus on your future.  Like should you buy a new or used car, or will you need an extra row of seats in the future?

A Dealership that  Accepts All Credit
Skip the buy here pay here car lot circus, and come to a real dealership that works with bad credit.  With Suburban Ford Sterling Heights you get the security of a locally known and trusted dealership, the inventory of a national brand, and the financing flexibility to get you approved no matter how damaged your credits score may be.
You may already know we've been providing auto financing for Fraser, Utica, Warren, Clinton Township, Troy, and Sterling Heights for decades, but what you may not know is we've been one of the leading bad credit auto dealers in Michigan for nearly as long.
Our financing experts are ready to walk you our finance process from start to finish, ensuring you get the most comfortable rate - whether you are buying your first car or your fifth.
Getting Your Auto Loan Pre-Approved Online
Looking to speed up your auto loan process?  Apply online and get a jump start on your application at Suburbanautofinance.com - our online application site.  We know you're serious about your next car, so take a few minutes to apply online at your convenience.
Raise your score with a fresh chance at your credit.  Apply today and get on the road to a better credit rating today.