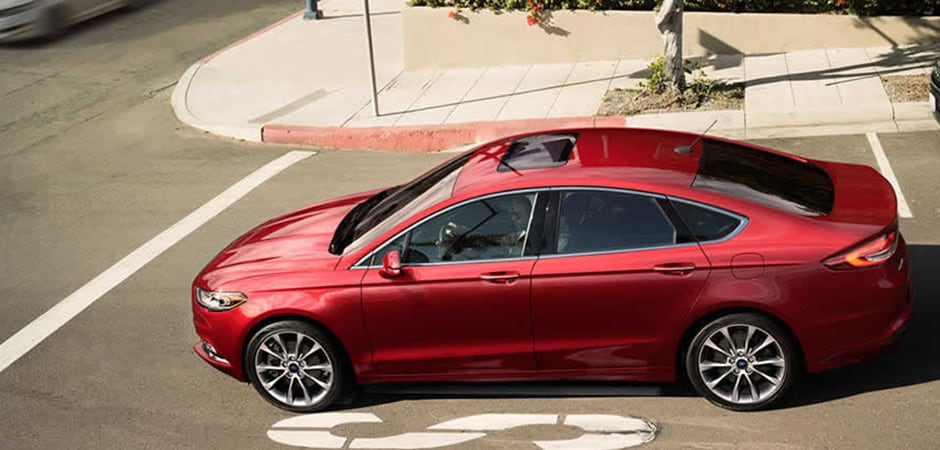 The Ford Fusion has been one of our best selling cars at Suburban Ford. The sleek look, driver-focused cockpit, trunk space, ride/handling mix and powerful EcoBoost engines are the main reasons customers love the Fusion.
However, Ford felt something was missing. The Fusion needed something exciting for those looking for a performance sedan.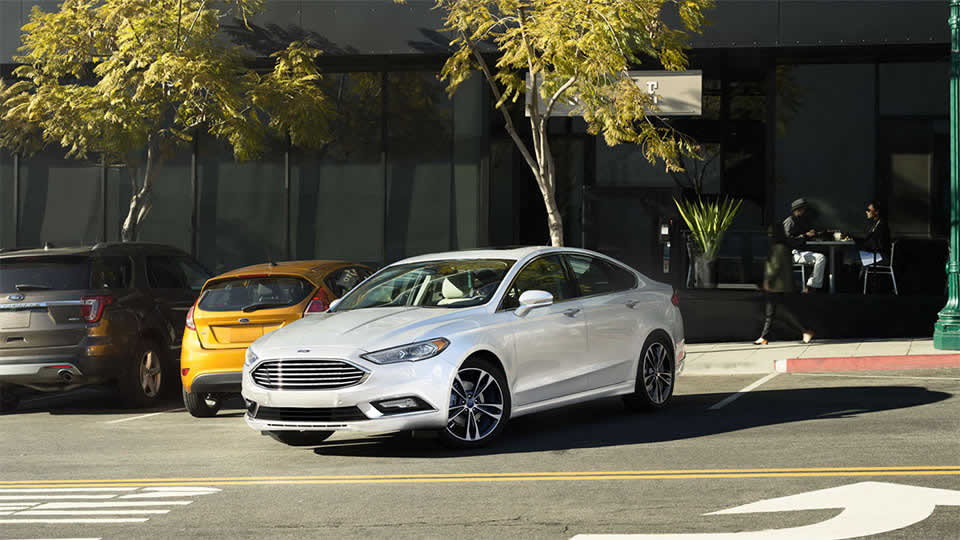 Now available at Suburban Ford is the refreshed 2017 Fusion. Not only did this popular midsized sedan received some updates to the front and rear ends and will get SYNC3 as part of its connectivity and infotainment package, it also got a shot of adrenaline.
Coming soon is that shot of adrenaline. The Fusion Sport is exactly what Ford needed. It may look like a normal Fusion, except for its blacked-out grille and nineteen-inch alloy wheels. It will be motivated by a 2.7-liter EcoBoost V6 with twin turbochargers. Power will be at 325 horsepower, 350 pound-feet of torque, making it the most powerful model in its class. The Fusion Sport will also feature a continuously controlled dampening suspension system that adapts and adjusts in real time. It the Fusion Sport faces a pothole, the suspension system will correct the impact instantly without making you feel the hole in the road.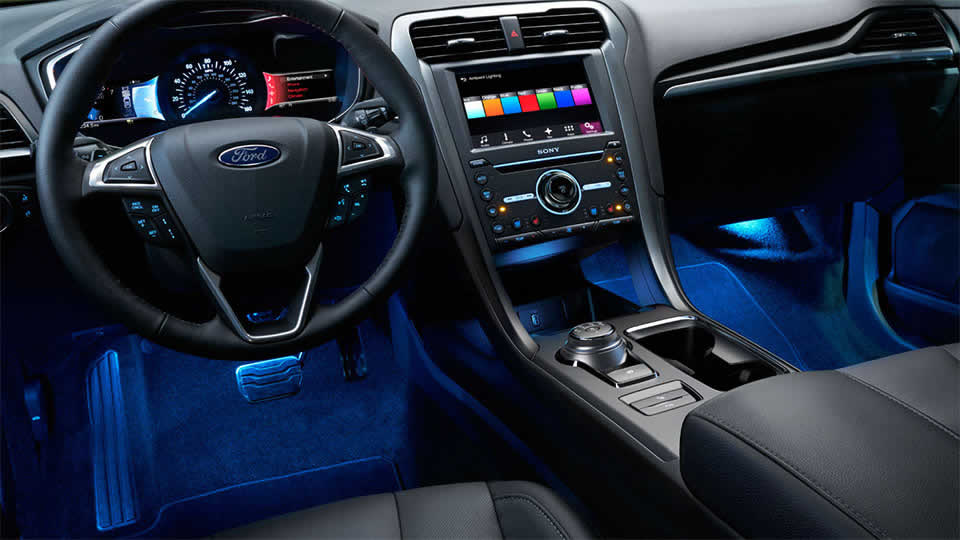 Also for 2017, the Fusion Hybrid and Energi plug-in hybrid received some important updates to the electric motor and battery systems. The biggest one is the addition of EcoDrive, a virtual coaching system informing drivers of when to be economical in their driving and when they are not. Lithium-Ion batteries are also part of the package, being smaller and lighter to put into the Fusion. Electric only driving can be done at speeds up to 85 MPH, although regenerative braking has been increased to regain 95 percent of the energy expended from the system.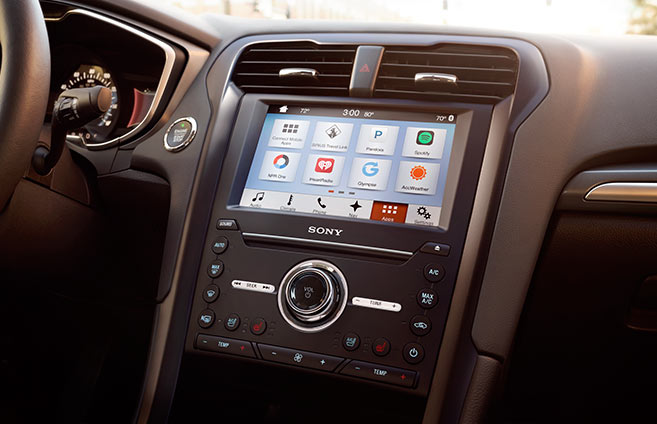 Ford believes the Fusion can also be a special sedan for the right clientele. The 2017 model will see a new Platinum model. This model will include a finer grille finish, upgraded interior trim with the finest leathers on the steering wheel, instrument and door panels. This model will only be available with the 2.0-liter EcoBoost engine and all-wheel drive.
Although we are awaiting the arrival of the hot Fusion Sport and the luxurious Platinum, you can see the rest of the 2017 Fusion lineup at Suburban Ford.